Tasting Room
Highway 101 Wines: Where passion and nature unite to create extraordinary wines.

Public Tastings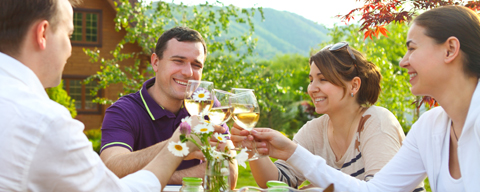 Enjoy locally-produced wines and experience this historic facility and grounds.
Private Tastings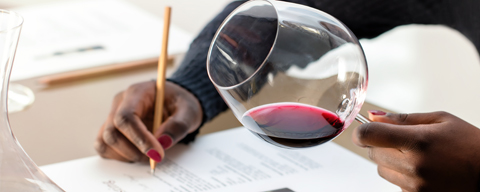 We can arrange a private tasting of our latest varietals for groups of up to 10 guests.
Special Events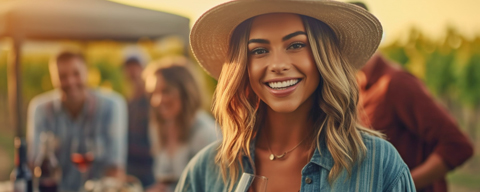 Highway 101 Wines plans on holding events in support of those happening in the region.

Found in the picturesque hills of beautiful Mendocino County is the village of Hopland, where hops for beer production was once farmed.
But today, Hopland is famous for a different beverage - wine!

Step into our tasting room and be transported into a world of unparalleled craftsmanship. Our knowledgeable sommeliers guide you through an exquisite range of varietals, from the classic Cabernet Sauvignon and Chardonnay to the lesser-known gems that thrive in the region. With each sip, you'll discover the distinctive nuances that distinguish our wines and understand why Northern California is renowned for its winemaking prowess.

Special events require a unique venue. Our vineyard is the perfect setting for
Corporate Events, Weddings, and Intimate Gatherings.
We welcome your inquiries. Events@Highway101Wines.com
Open 10 am-5 pm 7 Days a Week
To purchase wine, buyer must be 21 years or older.

$5 tasting per person for past releases.
$8 tastomg per person for current releases.
The fee is waived for wine club members or with the purchase of any wine.

For large parties (10 or more) or special requests, please contact us directly.
14594 South Hwy 101
Hopland, CA 95449
707.744.1396
TastingRoom@Highway101Wines.com
______________________________________
Wine pairing can be an adventure. We created a list that will ease you into creating your own wine paring list.
Have a party where guests bring their favorite wine pairing with tapas.




These gastronomic ideas will put a smile on most patrons faces. Wines are listed to compliment the meal.




Let us keep in touch. Join our list.
We are always adding to the vineyard, new wines, special offerings, a new tasting room and events.
______________________________________
""Great find. We were visiting the area and stumbled upon Highway 101 Wines. We really enjoyed their wines and price points. We are red drinkers and they have a lot of options, all done well. It's not often I taste and enjoy so many on the menu." Jodi B.